Optical Emission Spectrometers
from Shimadzu Corporation, Japan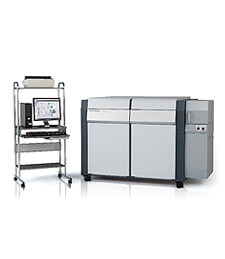 PDA-8000
Single or Multiple Fe and Non-Fe Bases
Top-tier Spectrometer
1000mm focal length provides high resolution
Time-Resolution PDA Photometry (Patented Technique)
Vacuum spectrometer enhances sensitivity and low running cost
Novel excitation unit with real-time energy monitoring
Ultra-trace Analysis of high purity materials
Feature-rich software with intuitive interface
Flexibility of adding channels onsite for future requirements
---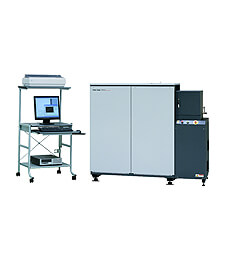 PDA-7000
Single or Multiple Fe and Non-Fe Bases
Mid-tier spectrometer
Vacuum spectrometer enhances sensitivity and low running cost
Time-Resolution PDA Photometry (Patented Technique)
Ultra-trace Analysis of high purity materials
Choice of discharge types to suit elements and analysis ranges
High-sensitivity analysis of nitrogen in steel
Simple operation software with intuitive interface
Flexibility of adding channels onsite for future requirements
Over 100 installations in India
---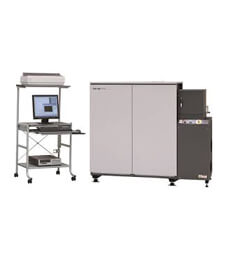 PDA-5500S
Fe and Non-Fe bases
High performance at affordable price
Vacuum spectrometer enhances sensitivity and low running cost
Time-Resolution PDA Photometry (Patented Technique)
Ultra-trace Analysis of high purity materials
Choice of discharge types to suit elements and analysis ranges
Simple operation software with intuitive interface
Tailor-made as per customers requirements
Flexibility of adding channels onsite for future requirements
Over 100 installations in India
---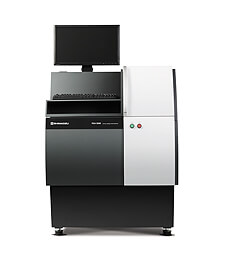 PDA-5000
Latest introduction from Shimadzu with best detection limits and stability
Software-guided maintenance procedures
High performance at affordable price
Vacuum spectrometer enhances sensitivity and low running cost
New digital excitation source with better performance and less maintenance
Simple operation software with intuitive interface
Tailor-made as per customers requirements
Flexibility of adding channels onsite for future requirements
---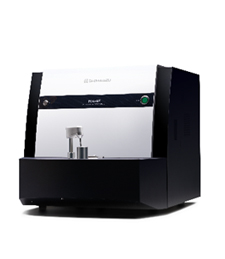 PDA-MF series
Fe as well as Non-Fe bases
Full automation reduces user involvement in operation and maintenance
Precise temperature controlled twin chambers
Negligible recurring cost, unlike in other CCD machines in the market
One sample calibrates entire machine
Wide range of calibrations to meet all requirements
Low Nitrogen facility
Remote diagnosis
Unique range of calibration for PIN samples
EDXRF Spectrometers
from Shimadzu Corporation, Japan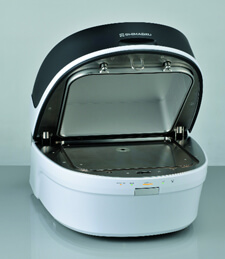 EDX-7000 / 8000
WINNER OF IBO 2014 GOLD AWARD
Elemental range :

EDX7000 : Na(11)~U(92)
EDX-8000 : C(6)~U(92)

Functions:

Qualitative & Quantitative Analysis
RoHS, EN71, Halogen, Antimony, Tin Screening
ICH Q3D Screening
Plating Thickness Measurement – Upto 5 layers

High performance Silicon Drift Detector (SDD)
High sensitivity, high resolution & high speed
Sample Preparation : NOT MUST
Solid, Liquid, Powder & Thin film samples can be tested as it is
Analysis in Air, Vacuum, Helium environment
12-sample turret
Minimum maintenance required
NO liquid nitrogen required
21CFR Part-11 compliant
---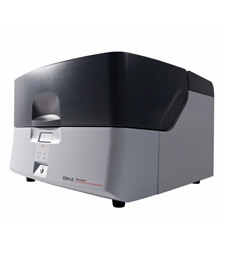 EDX-LE
Elemental range : Al(13)~U(92)
Functions:

Qualitative & Quantitative Analysis
RoHS, EN71, Halogen, Antimony, Tin Screening
Plating Thickness Measurement – Upto 5 layers

High sensitivity, high resolution & high speed
Sleek design with small footprint
Solid, Liquid, Powder & Thin film samples can be tested as it is
Analysis in Air environment
Minimum maintenance required
NO liquid nitrogen required
Advance software for one key RoHS analysis
Atomic Force Microscopes
from Shimadzu Corporation, Japan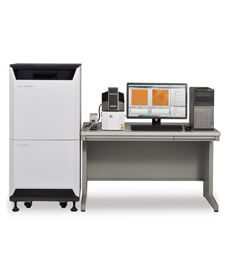 SPM-8000FM
Observation and measurement of Hydration / Solvation are possible now
Ultra-high resolution observation in air or liquids
Performance level on par with a vacuum-type SPM
Uses Frequency Modulation method
Headslide mechanism gives stability
Headslide mechanism enhances efficiency
Small footprint
---
SPM-7000
Highly versatile with a wide range of scanning modes
Headslide mechanism gives high stability
Headslide mechanism enhances efficiency
Design is resistant to vibration, wind & noise without a need for a special external enclosure
Wide variety of 3D rendering functions using mouse operations
SPM observation in liquid medium
SPM observation in humidity, gas, temperature, lighting controlled environment
Small footprint
X-ray Photoelectron Spectrometers
from Kratos Analytical, UK (Shimadzu Group Company)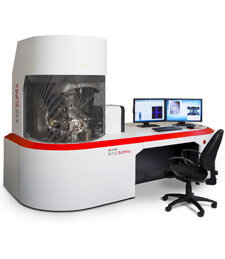 Axis SUPRA
State-of-the-art specifications in the XPS world

Unrivalled automated sample handling and ease of use
High resolution and high sensitivity spectroscopy
New Windows-based control software - ESCApe
Small spot size: < 15µm
Lateral resolution: 1µm
Delay-Line Detector (DLD) with 128 detector channels
180º Hemispherical analyser (HSA) for spectroscopy
Spherical mirror analyser (SMA) for parallel imaging
High power Al monochromator X-ray source with 500mm Roland circle
Fully automatic electron-only charge neutralizer
Scanned and snapshot spectroscopy modes
2D imaging
Multi-technique capabilities including Scanning Auger Microscopy (SAM), Schottky Field Emission Source, Ion Scattering Spectroscopy (ISS), Secondary Ion Mass Spectrometry (SIMS) & Ultraviolet Photoelectron Spectroscopy (UPS)
---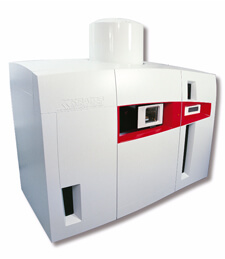 Axis NOVA
Superb automated sample handling with the best specifications in the world

Ideal for QA and problem solving tasks
Delay-Line Detector with 128 detector channels
180° Hemispherical analyser (HSA)
Spherical mirror analyser (SMA)
High resolution and high sensitivity spectroscopy
Small spot size, < 15µm
High power Al monochromator with 500mm Rowland circle
Fully automatic charge neutralizer
Scanned & snapshot spectroscopy modes
2D imaging mode
Compact footprint
---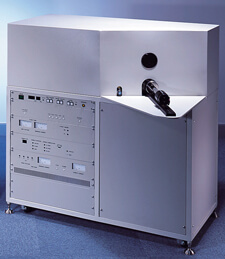 AMICUS
Compact & versatile XPS ideal for routine laboratory analysis

Rapid sample introduction system
Automated carousel for multiple samples
Dual anode (Mg & Al source)
Single channeltron detector with low/high pass filter
Integrated ion etching source
Single technique system
Electron Probe Micro Analyzer
from Shimadzu Corporation, Japan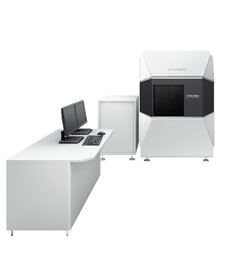 EPMA-8050G
High brightness Schottky electron source (ie. Field Emission or FE)

3nm - highest Secondary Electron Image resolution for an EPMA
Ultra high sensitivity analysis
Ultra high resolution mapping
Chemical State Analysis
Wavelength Dispersive X-Ray (WDX) Spectrometer
Secondary Electron Imaging
Backscatter Electron Imaging
Optical Microscope Imaging
Mapping
Magnification 400,000x
Cathode-Luminescence attachment
---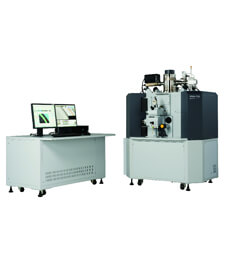 EPMA-1720
Elemental Range : Be(4)~U(92)
5nm - Secondary Electron Image Resolution

High resolution mapping
Chemical State Analysis
Wavelength Dispersive X-Ray (WDX) Spectrometer
Secondary Electron Imaging

52.5° X-ray take-off angle ensures high performance.
Analysis data for foreign matter in a pit.
The high take-off angle offers high accuracy for rough samples.

Backscatter Electron Imaging
Optical Microscope Imaging
Mapping
Magnification 400,000x
Cathode-Luminescence attachment
Hardness Testers
Shimadzu Group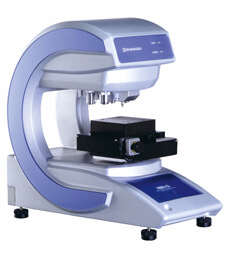 Micro Vickers Hardness Tester : G20 / G21 series
Wide range of models to suit applications and budgets
Unique Piezo Electric Circuit for consistent and maintenance free force
Force Range : 1gm~2Kg
Vickers and Knoop Indenters
Operation through built-in LCD or through PC
Manual and Fully Automatic stage movement
Eyepiece and CCD camera for indentation viewing and measurement
Variety of optional accessories
Over 300 installations in India
---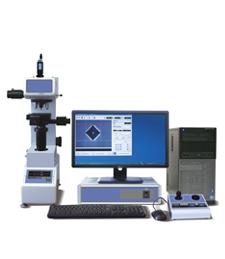 Macro Vickers Hardness Testers : HSV Series
Wide range of models to suit applications and budgets
Force Range : 0.3kg ~ 50kg
Vickers and Knoop Indenters
Operation through built-in LCD or through PC
Manual and Fully Automatic stage movement
Eyepiece and CCD camera for indentation viewing and measurement
Variety of optional accessories
---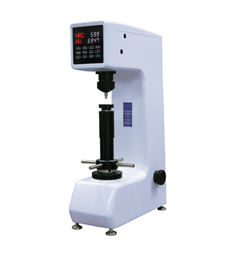 Rockwell Hardness Testers : HSR Series
Wide range of Analog & Digital models to suit applications and budgets
Force Range : 15kg ~ 150kg
Manual and Fully Automatic start loading
Complies to SAE (J-417b) and ASTM (E-14)
---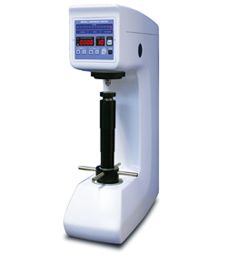 Brinell Hardness Testers : HFB Series
Most Versatile, Easy to Use, Digital Operation
12 selectable loads from 62.5kg ~ 3,000kg
Auto Apply, Hold and Removal of Load
Conforms to ASTM E-10 and ISO 6506
Sample Preparation Equipment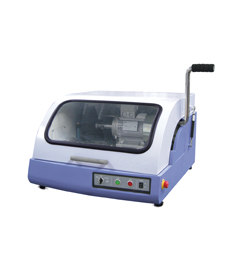 Bench-Top Cutting Machine : STC series
Silent operation
Simple design with handleability
Range of sample fixing jigs
---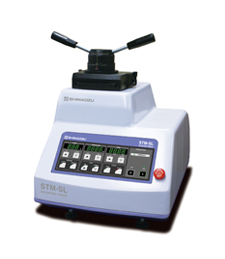 Mounting Press : STM series
For moulding of sample with Lucite and Bakelite
CPU controlled Fully automatic Hydraulic system
Bench top, Lightweight deign
At a time, 2 samples can be loaded
---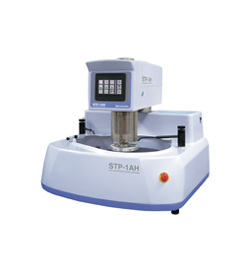 Grinding & Polishing Machine : STP series
Semi automatic and Fully automatic models
Upto 6 samples can be loaded at a time
Fully programmable settings
High Resolution Digital Microscopes
From Tagarno A/S, Denmark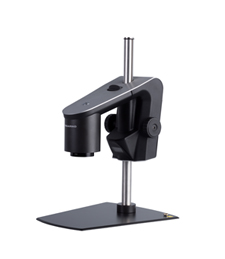 Model : FHD PRESTIGE
Camera Resolution : 1920 x 1080
Magnification : 1.6x to 600x, depending on the lens selected
Working distance : 30 to 250mm
Choice of Lenses : 4+, 5+, 10+, 25+, 50+
On-screen Measurement feature
Focus staking feature
---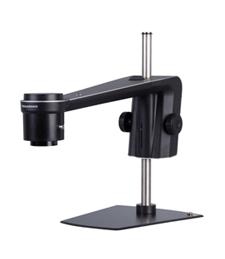 Model : FHD TREND
Camera Resolution : 1920 x 1080
Magnification : 1.2x to 300x, depending on the lens selected
Working distance : 34 to 330mm
Choice of Lenses : 3+, 4+, 5+, 10+, 25+
On-screen Measurement feature
Focus staking feature
---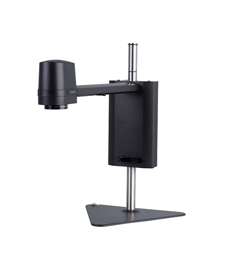 Model : FHD UNO
Camera Resolution : 1920 x 1080
Magnification : 1.3x to 90x, depending on the lens selected
Working distance : 100 to 330mm
Choice of Lenses : 3+, 4+, 5+, 10+
On-screen Measurement feature
Optional focus staking feature
---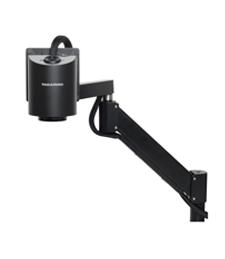 Model : FHD ZAP
Camera Resolution : 1920 x 1080
Magnification : 1.2x to 60x, depending on the lens selected
Working distance : 200 to 330mm
Choice of Lenses : 3+, 4+, 5+
---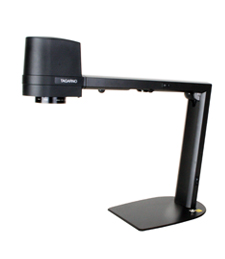 Model : FHD ZIP
Camera Resolution : 1920 x 1080
Magnification : 1.6x to 50x, depending on the lens selected
Working distance : 250mm
Choice of Lenses : 4+
Turbo Molecular Pumps
from Shimadzu Corporation, Japan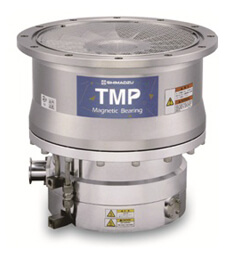 Turbo Molecular Pumps
Highest pumping performance
Wide range of models from 200 l/s to 4,000 l/s
Magnetic Leviated and Ball-Bearing type models
Unique cart design for TMP with Dry Pump
Designed to suit Research as well as Industrial applications
Over 10,000 installations worldwide
Handheld Digital Microscopes
from Dinolite, Taiwan (Kontrelek Instruments)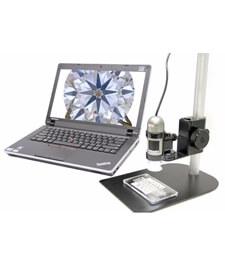 Dinolite Microscopes
World's most Popular & Reliable brand
More than 100 models to choose from
Magnification choice : 5x to 800x
Resolution choice : VGA, 1.3MP, 5MP
Interface choice : USB, TV, Monitor, Cell Phone, IPad
Polarizer to nullify reflections from glossy surfaces
Precise LED control
Advance but user friendly software
Accurate measurements with option of UKAS traceability
Wide choice of Stands
Over 1,000 units installed in India
3D Printing Service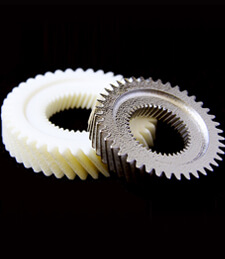 3D Printing Service
CAD Design Services (2D/3D)
Rapid Prototyping in Various Materials
Post Processing & Painting where the print is beautified.
How our Service Works :
Design : Give Shape to your Ideas
Upload : Email your 3D Model in CAD Format ( Step/STL files )
Rapid Prototyping : Get it 3D Printed based on your choice of materials and colours.
Quality : We use high end imported printers for printing the prototypes.
Competitive Price : We offer most competitive price in the market for a given quality output.
Delivery : Pick up your order or get it shipped.